Faculty
Meet the faculty in Augmentative and Alternative Communication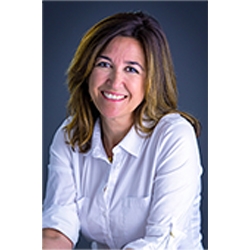 Gloria Soto
Dr. Gloria Soto is a professor in the Department of Special Education. She teaches graduate coursework in special education, cultural diversity, augmentative communication and curriculum-based language and communication intervention. Her area of professional expertise is in augmentative and alternative communication (AAC). Her areas of research interest include applied educational issues such as multiculturalism, collaborative teaming, inclusive education and professional preparation, as well as more basic areas such as narrative language in AAC, language development through augmented means and the impact of graphic symbol use on language development.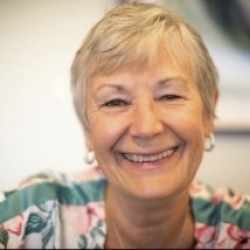 Nancy B. Robinson
Nancy B. Robinson, Ph.D., CCC-SLP is a professor at San Francisco State University in the Department of Speech, Language and Hearing Sciences in the Graduate College of Education.  Most recently, she served as interim dean of the Graduate College of Education and in that role, assisted faculty colleagues in the college to advance inclusive educator preparation initiatives as part of the CEEDAR State Leadership Team in California. At SF State, Dr. Robinson has served as a faculty member, program director, and interim department chair in Special Education. In her teaching and research, Dr. Robinson built curriculum resources in Augmentative and Alternative Communication (AAC) including the AAC Conversation Club, a group meeting for young adults to practice conversation skills and to teach future SLPs to be effective communication partners with individuals who use AAC as their primary means of communication.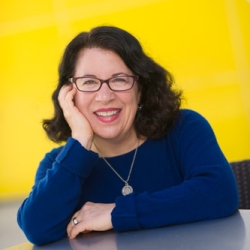 Laura Epstein
Laura Epstein , Ph.D., CCC-SLP, is the department chair, professor, undergraduate/graduate advisor, school internship coordinator at San Francisco State University in the Department of Speech, Language and Hearing Sciences in the Graduate College of Education. She completed her Ph.D. at the University of California, Santa Barbara. Her research and clinical interests include language development and disorders, bilingual/multicultural language assessment, articulation and phonology disorders, literacy and language, and the language and processes of clinical interaction. Dr. Epstein was the recipient of the 2011 state-wide CSHA (California Speech Hearing and Language Association) Diversity Award and the 2015 District 1 Service Award. She was a CSHA Convention program co-chair, along with Dr. Nancy Robinson, in 2014 and 2015. She supervises a bilingual, school-based speech-language clinic in the Mission District in San Francisco.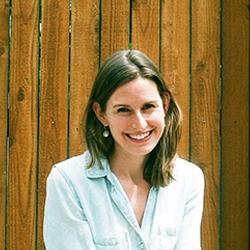 Michele Boruta
Michele Boruta, M.Ed. is a lecturer and field supervisor in the departments of Special Education and Speech, Language, Hearing Sciences at San Francisco State University. Her areas of interest include curriculum design, language and literacy intervention, and personal narratives for students with AAC needs. She has taught special education and AAC in Oakland Public Schools for 13 years and has collaborated with school districts, education organizations and families to develop AAC programs and systems. Michele holds a masters in special education and a special certification in AAC from San Francisco State University and has a growing vitae of publications and presentations on language and literacy instruction for students with AAC needs.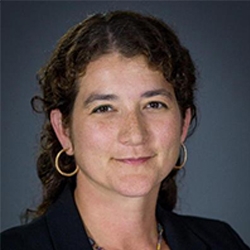 Teresa Gray
Dr. Gray completed her Ph.D. in Speech, Language and Hearing Sciences at Boston University. Her expertise is in the areas of aphasia, traumatic brain injury, and bilingualism. She supervises on- and off-campus adult neurogenic clinics and teaches the graduate level seminars on adult language disorders. She is also the director of the Gray Matter Lab. Her research interests focus on bilingual aphasia and language access, the mechanisms of control in linguistic and non-linguistic contexts in bilingual aphasia, and the role of language rehabilitation and its short-term and long-term effects on functional communication.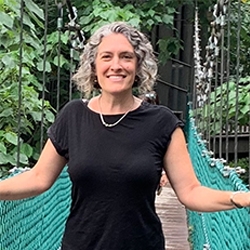 Sarah Leslie
Sarah earned both her B.S. and M.S in Speech Language Pathology at California State University East Bay (Hayward). Her expertise is working with individuals with complex communication needs requiring augmentative and alternative communication (AAC) and assistive technology (AT). She is a RESNA certified assistive technology professional. She works primarily in the school setting providing AAC and AT assessments and intervention as well as supports communication needs and helps identify communication opportunities across environments. She is a senior associate at Augmentative Communication Technology Services (A.C.T.S.) and supervises the adult AAC Conversation Club clinic at SFSU.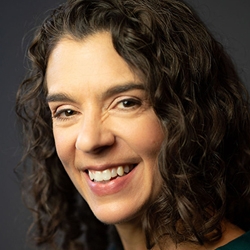 Kelly Rinehart
Kelly works in the Department of Speech, Language, Hearing Sciences as the clinical supervisor of the Child AAC Clinic and lecturer for the undergraduate Introduction to AAC course. She earned her bachelor's degree in speech-language pathology at Miami University and her M.A. at the University of Iowa. She began working as an AAC Specialist in 1999. She worked at The Bridge School for 11 years, and is currently an associate with ACTS (Augmentative Communication and Technology Services), providing AAC assessment and intervention for children and adults as well as presentations and trainings regarding the support of complex communication needs and AAC. In addition to her work as an SLP, she is an actor and a teaching artist.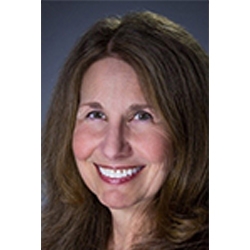 Patti Solomon-Rice
Dr. Patti Solomon-Rice is the director of the Woolfolk School of Communication Sciences and Disorders at Our Lady of the Lake University in San Antonio, Texas. Previously, she was an associate professor and clinic director in the Department of Speech, Language, and Hearing Sciences at San Francisco State, where she taught both graduate and undergraduate courses including Advanced Clinical Skills, Motor Speech Disorders, AAC, Language Disorders and Language Development. Her research interests are in the area of augmentative and alternative communication, focusing on language development and early intervention services. She acts as a project evaluator/consultant of Project Building Bridges, which trains graduate students in the knowledge and skills needed to provide services for culturally and linguistically diverse children benefitting from AAC.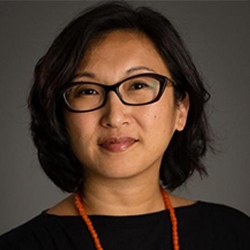 Betty Yu
Betty Yu earned her Ph.D. in Special Education from the joint doctoral program at UC Berkeley and San Francisco State University, M.A. in Speech-Language Pathology from New York University, and B.A. in Linguistics from UC Berkeley. Before joining the faculty at San Francisco State, she practiced as a speech-language therapist primarily serving young children and their families in minority communities. Her research interest is in how children's language development interfaces with the development of sociocultural competence. Her current research focuses on the communication experiences of children on the autism spectrum and their families within bilingual contexts.